News
Compact, High Accuracy Device Raises the Bar for Flow Meters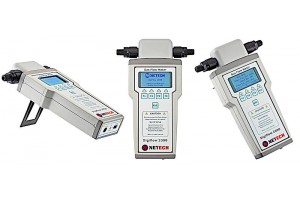 Netech Corporation has launched a new line of improved gas flow meters. With an introductory price of $1795, Netech's Digiflow 2000 is an unparalleled device providing its users with remarkable value. The microcontroller-based, mass-flow meter has been thoughtfully designed for precision measurements of multiple gases including Air, N2, O2, CO2, N2O and Arg. It measures true gas flow that is independent of temperature and pressure changes.
Netech Obtains FDA 510(k) Clearance for Delta 3300 - Defibrillator/Pacemaker Analyzer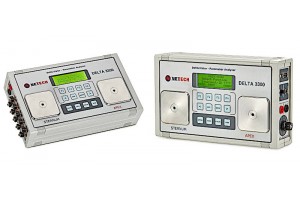 Leading biomedical test-instrument manufacturer Netech announced today the launch of its new state-of-the-art defibrillator/pacemaker analyzer—the Delta 3300. Recently approved by the FDA 510(k), the Delta 3300 is a precision instrument for testing and validating the functions of all semi and automated defibrillators. This revolutionary compact, easy-to-use analyzer measures both monophasic and biphasic waveforms, including external (transcutaneous) pacemakers.
Showing 1 to 2 of 2 (1 Pages)